FROM THE BEGINNING
You could call it an obsession—the constant need to understand how objects of innovation are built, as well as the desire to study and achieve excellence that lasts. In 1970, Frank Clegg received a gift that would allow him to create such objects, ones that could be part of daily life, for a lifetime. He had been given a set of leather tools from his girlfriend as a Christmas gift. In time, his girlfriend became his wife, and the toolset became the seed for a brand that has set the benchmark for fine leather bags and accessories for over 50 years. A generation later, Frank Clegg with his two sons, Andrew and Ian, have continued the legacy of what is now known as Frank Clegg Leatherworks. From a restored mill built in historic Fall River, Massachusetts, they and their team of specialized artisans handcraft the finest leather goods in America.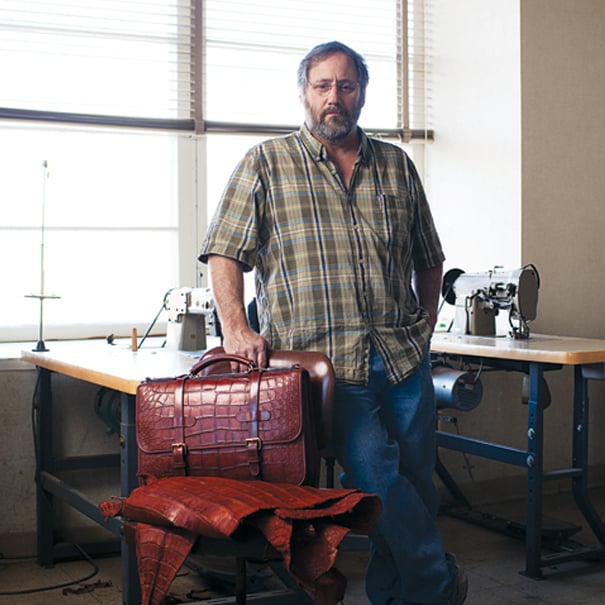 WHAT WE BELIEVE
We believe that one should do what they enjoy in life and be the best they can be. We believe that the finest materials make the finest products. We believe that skill comes from passion and practice and genuine luxury isn't determined by a label or brand name on a billboard. We believe in exceptional products of heirloom quality and timeless design.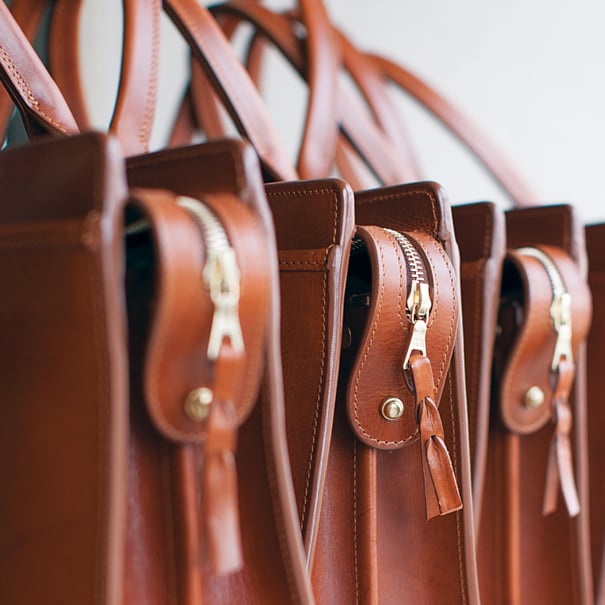 OUR COMMITMENT
From concept to completion, the efforts and expertise of our team along with the finest materials sourced from around the world, go into each Frank Clegg product. We state with pride that every piece bearing the Frank Clegg name is designed and handcrafted in America. We do not compromise on skill, materials, or technology, but rather combine time honored handwork and modern machinery resulting in exceptional craftsmanship and unparalleled quality. "Make it right, never rush" is our workshop mantra.