WHAT IS VEGETABLE TANNED LEATHER?
"Tanning" refers to the process that converts animal skin to leather. "Vegetable" refers to the natural materials used in the tanning process, such as bark, branches, and leaves, which create beautiful earth tones. Vegetable or veg-tanning, as it is sometimes referred, is one of the oldest methods of tanning known to man, and also the most expensive. The process requires weeks, sometimes months, to complete. Vegetable-tanned leathers are also known for lasting durability and a superb aging hallmark known as a patina—the weathered look leather takes on as it ages. Veg-tanned leathers are known to develop the best patinas.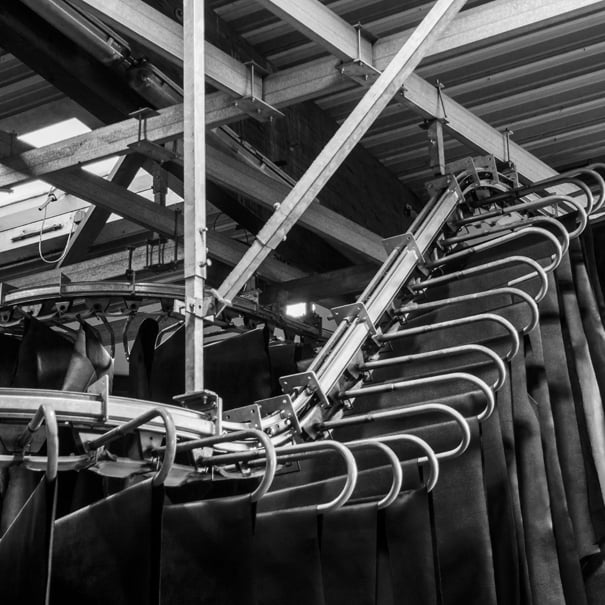 ALL LEATHER STARTS WITH RAW STOCK.
For us, bull hides are our choice since we produce larger products and require larger quality cuts. European cattle is among the most sought-after raw stock in the world as a result of their exceptional diet and lifestyle. With the combination of raw hide selection and skilled tannery artisans, the outcome is premium leather that will last for generations to come.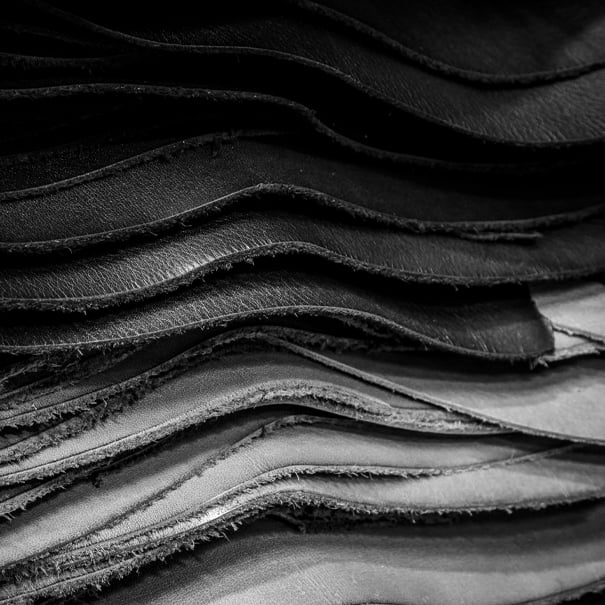 WHAT IS DRUM DYED?
Drum-dyeing is the process of immersing the hides into massive rotating drums for hours on end. This is to ensure full and even penetration of the minerals and natural tannins such as bark, branches, and leaves.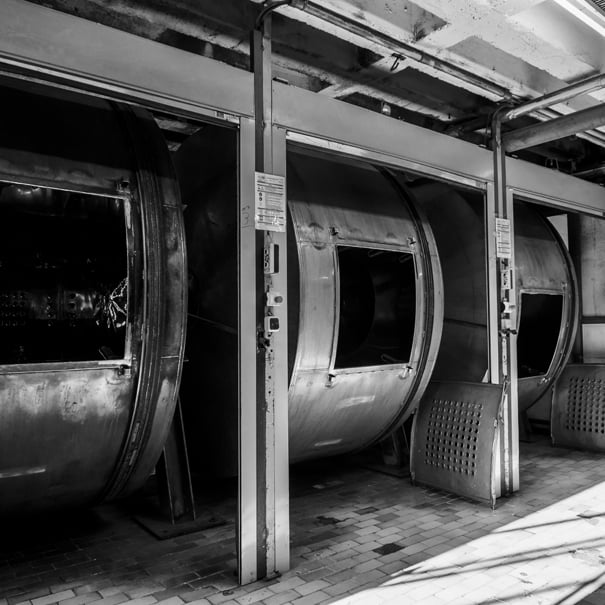 COLORING AND FINISHING
Most leathers we use are vegetable tanned and aniline dyed, like our signature harness belting and natural tumbled grain articles. The soluble dyes penetrate the leather without producing a uniform topcoat, maintaining the hide's natural surface. Any noticeable imperfections will remain visible, being the reason as to why we only use the highest quality European Bull. The natural variations remaining on the surface only enhance the beauty and character, creating more of a unique and special heirloom product.

During the finishing process, a fine protective film is applied to the surface which creates a subtle sheen and provides water repellency.