After years in the making, we've collaborated with La Matera to bring you two limited-edition designs for your upcoming adventures.
La Matera has been creating beautiful handmade belts and accessories of meticulous hand-stitching, authentic Argentine designs, and superior craftsmanship since 2014. This collaboration joins their signature woven fabric with our classic style to create these two unique duffle bags for a single limited edition run.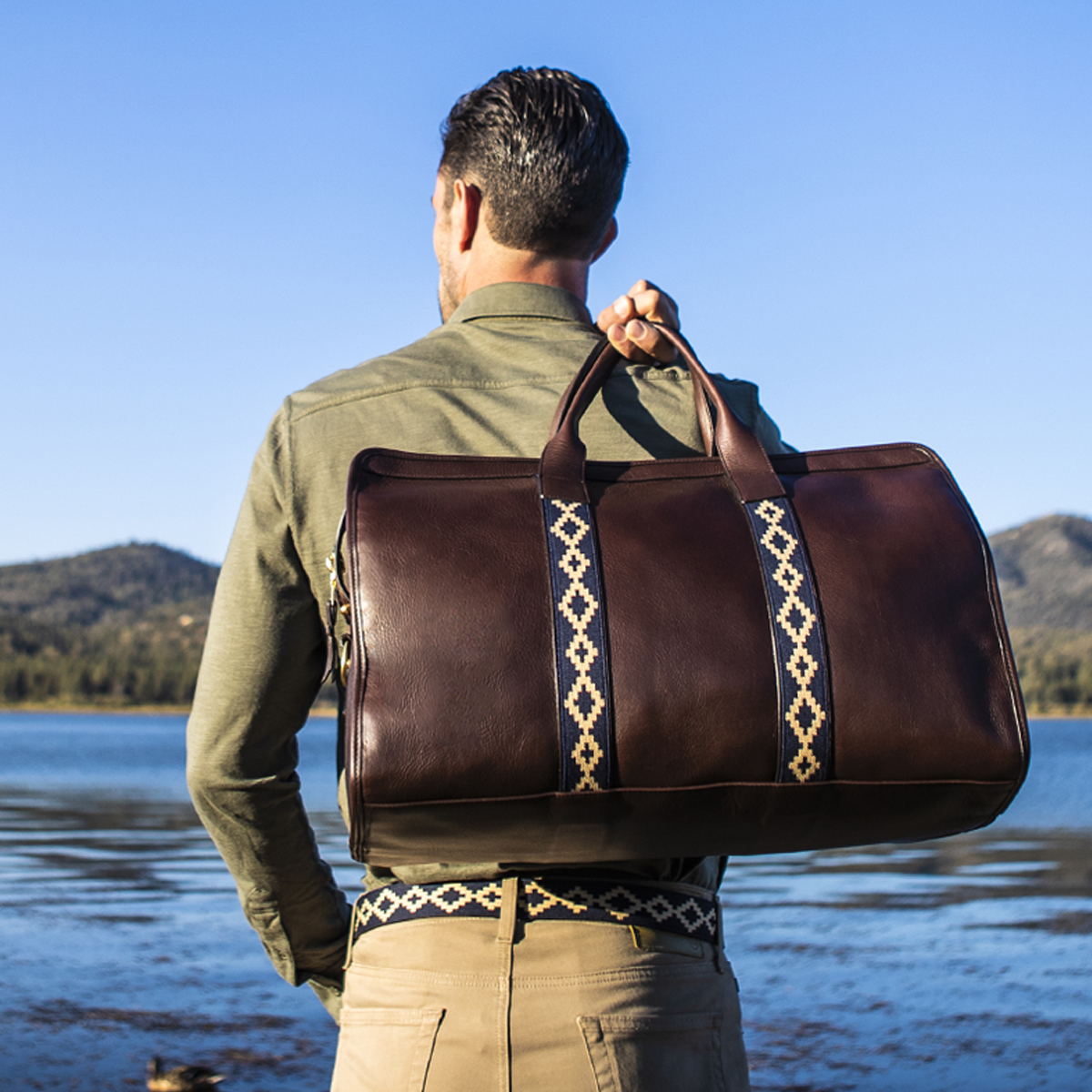 The Corbina Duffle Bag combines our smooth-tumbled chocolate leather with a navy and khaki signature La Matera pattern for a rich earth-toned colorway.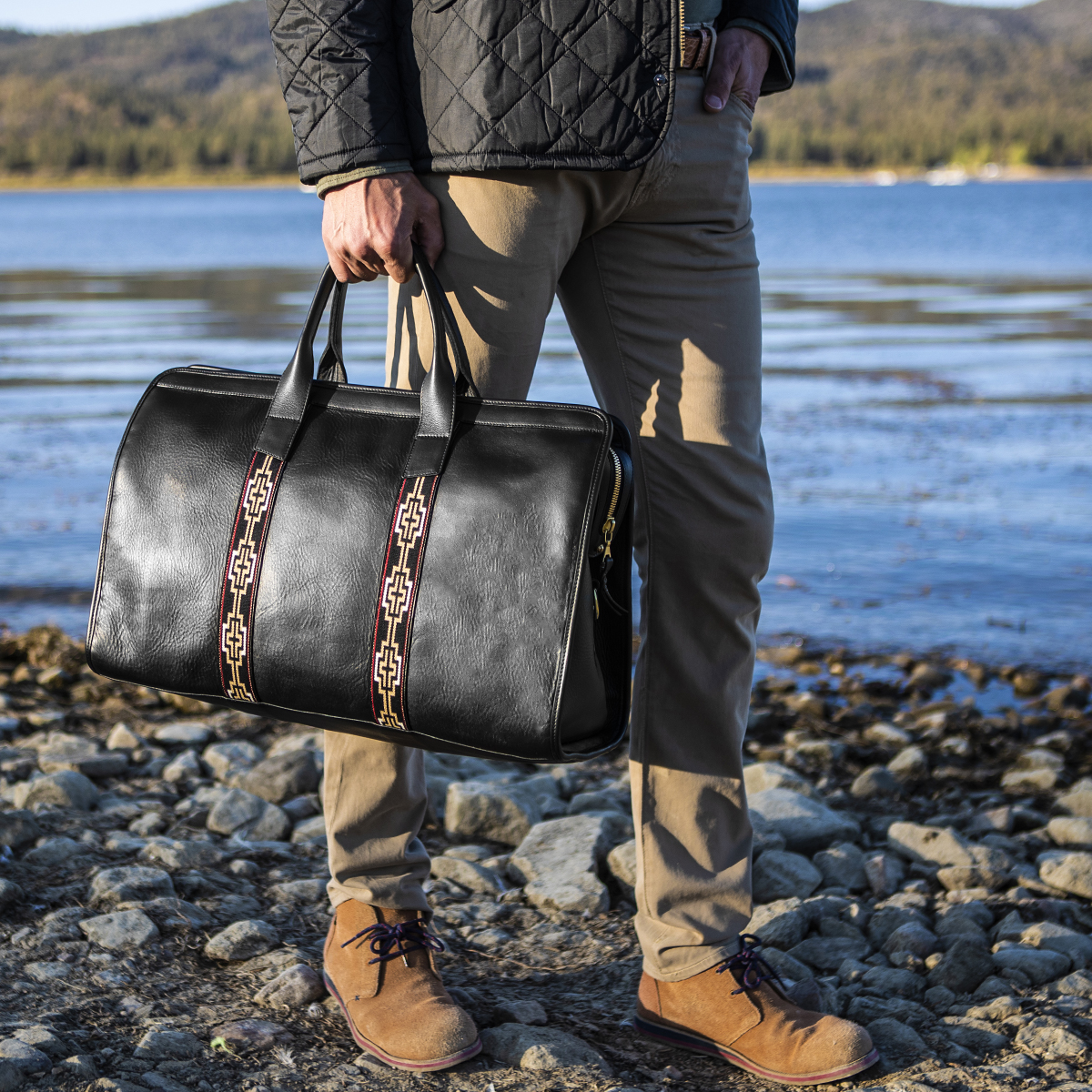 The Caballero Duffle Bag maintains classic neutral tones in its smooth-tumbled black leather and woven straps of black, white, and khaki edged in crimson for a subtle and distinct accent.
We've been fans of La Matera for years, and are proud to introduce you to a brand that shares the same passion for craftsmanship as we do here at Frank Clegg Leatherworks.